Like everything else in life, buildings require constant maintenance to ensure the continued safe and economical operation of your asset. Applying a proactive and preventative approach retains valuable resources. JR Maintenance undertake systematic, preventative maintenance of commercial establishments as well as a responsive service when unexpected situations occur.
Maintenance can be roughly divided into the three categories shown below, however one distinct area can overlap into, or have an effect on, another area. This is why JR Maintenance provide a cohesive approach to the maintenance service we offer.
Building Maintenance
Starting with evaluating the general condition of your building we inspect it for potential problems and ones that require immediate attention. This may be anything from small gaps in the brickwork or holes in the facade, roof or eaves. We also undertake inspection of the roof and other areas for signs of water ingress and areas that will become vulnerable in the winter months.
It is then that we create a Full Maintenance Program by developing Preventive Maintenance Tasks along with associated schedules.
Understanding your building and its behavior is key to identifying risk areas. A good example of this is where gullies and guttering are effected by leaves blocking them our plan would include random inspections during autumn months and especially after storms and gales.
The location of the building will also be taken into account and the effects of the weather on the building. Regular checks on the building's services such as Plumbing, Electrical and even the Fire Detection systems are all provided for within our Building Maintenance Programs.
The use of photographs including full 360° video and check lists are all used to record and monitor a buildings condition. This also enables us to identify areas of deterioration and produce a thorough Building Maintenance Plan to protect your assets.
Grounds Maintenance
Our Grounds Maintenance service embraces both the upkeep of buildings and the roads and pavements too. We are frequently asked to fit or erect Signage and Street Furniture as part of a Maintenance Program. This is especially true of Airports and other places where there is a large movement of people and/or vehicles. We can supply and fit Fences, Waste Bins, Advertising and Construction Site Hoardings, Lighting Columns, Barriers and Bollards for both people and traffic management and guidance. Signs both instruct and direct. Therefore they are a regular part of what we do.
Fitting of all types of signs is commonplace for JR Maintenance, from simple self adhesive signs, through plank and post directional sign systems, road signs, to large format digitally printed Acrylic Panels in Illuminated Signs or large sized Monolith Signage systems which require specialist groundwork with concrete footings as part of the installation process. It is this ability to be so versatile that enables us to offer such a cohesive package and ultimately retain our long standing clients.
We strive for a professional image that your staff can be proud of encourages an efficient and profitable work ethic and helps ward off sad building syndrome.
Road & Pavement Repairs
Roads & Pavements are a potential Health & Safety nightmare waiting to happen. Poorly maintained, they present a potential personal injury to both customers and staff, not to mention the added hassle of insurance claims. It is essential to keep them regularly maintained to ensure their longevity and premature deterioration.
Working hand-in-hand with our Groundworks Team we also undertake any major repairs to underground services like Drainage, Cable Ducting and Water Mains. With dedicated teams that can call upon each other or are trained in transferable skill sets enables us to provide you with the most flexible solution and ensures the most cost effective service.
Focus on Flying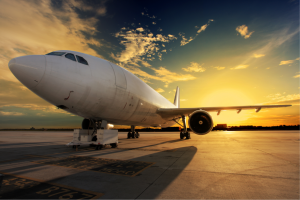 A number of airports rely upon JR Maintenance & Civil Engineers to ensure that their finely balanced infrastructure is never compromised. A small mishap or fault can cause untold problems for airport staff, passengers and on-site concessions.
Any machine needs to be regularly serviced to run smoothly and airports are no different. We specialise in achieving thoroughly planned and executed maintenance programs and schemes of work to reduce down-time and adverse impact to all concerned.
With specialist teams that work both "Air-side" and "Land-side" utilising technology and our own developed and proven systems we aim to save the airports thousands of pounds and keep their customers stress free. People-moving is an art form and we understand this fully. Working closely with Airport Management, Security Agencies as well as Health and Safety Officers we achieve these goals.
Talk to us if you have projects and requirements for a professional Maintenance and Civil Engineering Company.